Welcome to my penultimate newsletter of 2018. Initially I wanted to share just your favorite stories from the past 11 months, but there was too much important content published last week not to share it.
So look for my full recap of important stories — and full slate of 2019 predictions — towards the middle of next week. Like many of you, my working hours will be sporadic starting on the 24th.
Happy Holidays to all, and good luck with the final pre-holiday rush!
–David
Overall, 2018 went roughly as I thought it would, though two social ad products I thought would bomb are still on the market, and Google's commitment to fighting spam reviews was questionable at best.
---
I was honored to be part of an esteemed panel for this Local U webinar last week, which took a deeper look at what happened last year and trends that might be on the horizon for next.
---
One of those 2019 trends to examine is the position of websites in the modern Google ecosystem.
I have a slightly different take from Miriam Ellis as to why so many marketers want clients to focus more on their websites — website SEO is a *lot* easier for them to deliver to clients.
That said, the arc of Miriam's post is super-clear and businesses should not neglect their websites in 2019. As Miriam suggests, I would focus more on technical SEO and mobile usability than in previous years.
---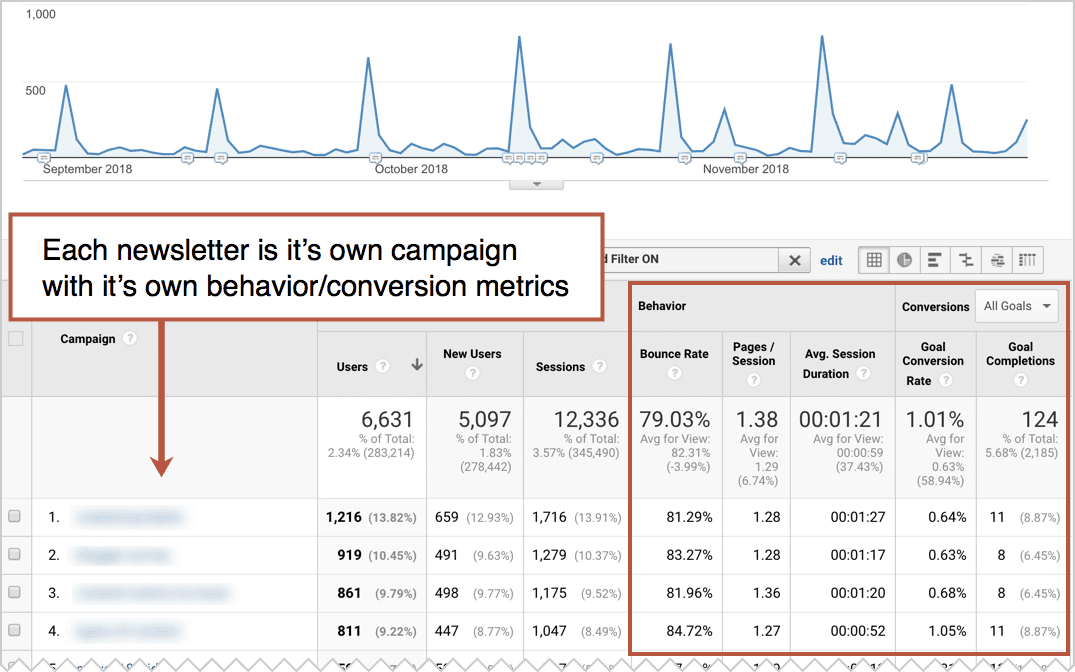 Even if you only perform the steps in the first section (setting up Goals), this first-rate post from Andy Crestodina is well worth the read/watch!
---
Joy Hawkins started a compelling thread last week where multiple people shared their declining success with Google Posts since they were demoted to the bottom of the Business Profile a few months ago. It remains to be seen whether the demotion is permanent, but it may be appropriate to adjust your expectations at least for the time being.