I had a fabulous, productive, and fabulously-productive time at LSA's annual conference in Chicago last week. Great content and great networking in a great city.
Thanks to Greg Sterling and the rest of the conference organizers for the opportunity to present not once but twice!
Here are the Cliffs Notes from both of my sessions with pals Mike Blumenthal and Andrew Shotland, as well as three additional stories that caught my attention while I was gone.
Mike Blumenthal and I shared our perspective on the Knowledge Panel Tsunami that has overtaken most local search results these days.
The good news is there's now a lot of incredibly productive SEO that small businesses can do for themselves without fighting with code or outsourcing it to their web developer.
---
Andrew Shotland and I followed this session the next day with some of the downsides of this tsunami — namely the incredible decline in the visibility of organic web results and the parallel trend of significant monetization by Google.
The combination of these trends places the publishers in our audience in an even tougher position than the average small business.
---
Organic reach of typical Facebook posts has been trending toward zero for most small businesses, but as this article from Digiday highlights, Facebook Groups are a relatively untapped source of customers, particularly when used in combination with a great newsletter.
Local U/Ignitor Digital's Carrie Hill has been spreading the word about this hidden gem for anyone who will listen, and perhaps we're at the point where people will now start listening!
While publishers interviewed in this article complain this channel doesn't scale, that's not a concern for small businesses.
---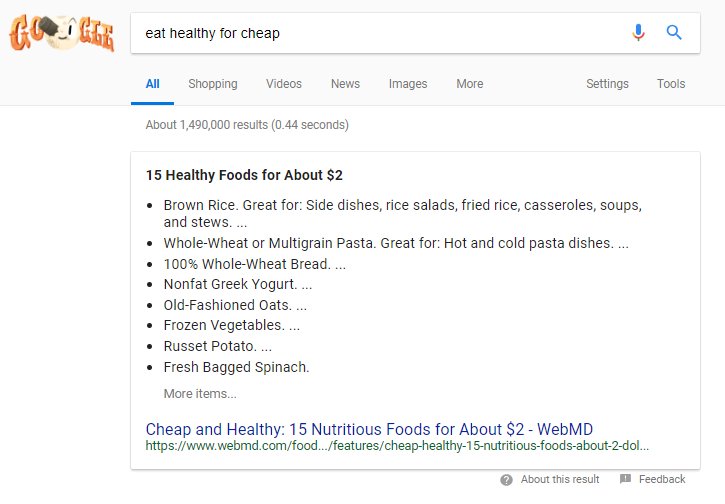 One of the takeaways from my LSA session with Andrew (we hope) is the need for businesses of all sizes to start optimizing for Featured Snippets with their website content.
Tylor Hermanson tweeted this amazing tip for seeing how close you might be to knocking off an existing Featured Snippet holder.
---
Both of my LSA18 sessions highilghted the increasing prominence of Google Q&A on your Knowledge Panel.
Whitespark's Darren Shaw came out with this terrific primer just prior to the show if you're looking to get started with optimizing for this new "feature."
That's it for this week's updates!
Now it's back to the grind as we work on a couple of new Tidings features this month, and start to spread the word about our re-configured Agency Platform.
Have a great May, everyone.